About Dhamma Anakula
Surrounded by long stretches of fertile agricultural fields and being about 5 km away from 'Telhara' town, Dhamma Anakula's rural calm is an ideal setting for serious meditation. The simple 6-acre center with its plenty of trees and well-kept gardens can currently accommodate about 55 students in cottages and independent residences to put the Vipassana teachings into practice through 10-day courses. Meditators and servers, short or long term, are always welcome.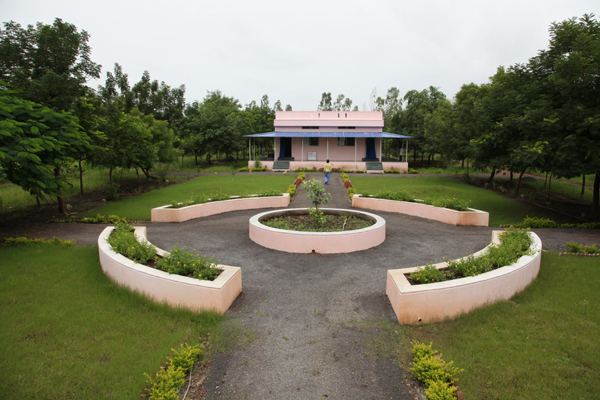 Travel to and from the center is not difficult as it is well connected by road and there are plenty of Buses connecting Akola, Shegaon/Khamgaon, Akot  and
Telhara. Click for More Center Photos
May all beings be happy!